Mortgage Information

Where Experience, Efficiency & Integrity meet. Contact Us Today! 732-832-2967 x240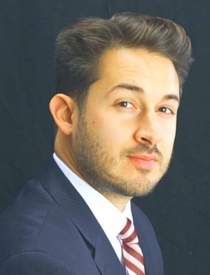 George Ferreira
Branch Manager
NMLS ID #: 217111
Office: 732-832-2967 x240
Mobile: 973-207-3186
George has been originating loans for the past 12 years. George's attention to detail and ability to provide knowledge to his clients is what separates him from the competition. Homeowners, real estate agents, attorneys, financial planners and CPA's turn to him as an extension of their services and also rely on his expertise for financial solutions. George's management style and networking skills have established an unparalleled network of relationships that benefit everyone in the process. He invests the time to build rapport with his customers, so they not only receive the loan that works best for them, but they can feel confident about the process all the way through closing.
How has the mortgage industry changed since you started, and what would you expect in the future?
The mortgage industry has had significant changes since I began in the business. The biggest changes are regarding documentation. Limited documentation mortgage loans such as stated income are no longer available. To qualify for the best rates banks require paystubs, bank statements and tax returns. Banks will loosen up on this in the next few years, but the rates for low documentation loans will be significantly higher.

What are the top 3 misconceptions people have about the home loan process?
A common misconception is that you need 20% down to get a loan. This is not true. There are loan programs that require as little as 0% down. Banks want to lend money and they want to create programs that meet homebuyers' needs. These programs will provide lower down payment options, relaxed credit guidelines, but will still have strict standards regarding documentation.
For a free no obligation consultation, call George Ferreira at (973) 207-3186